The Ensemble
---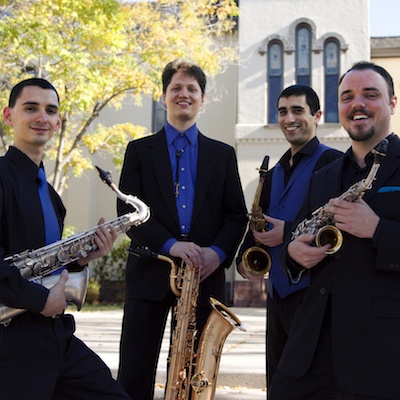 The New York metropolitan area-based Cobalt Quartet was born of a deep passion for exceptional music as well as a common vision for the saxophone quartet as a vehicle for the highest levels of artistry. The quartet is particularly interested in presenting modern compositions by living composers alongside the very best of the repertoire and lesser-known contemporary works, whether written originally for saxophone or transcribed. Since its founding in 2017, the ensemble has presented varied and exciting programs with several partners including: the Asian Women Composers Association of NYC, Concrete Timbre, Andrew Koss, the Megalopolis Saxophone Orchestra, the Long Island Composers Alliance, the New York Composers Circle, and the New Jersey Wind Symphony.
Raymond Kelly
Soprano
---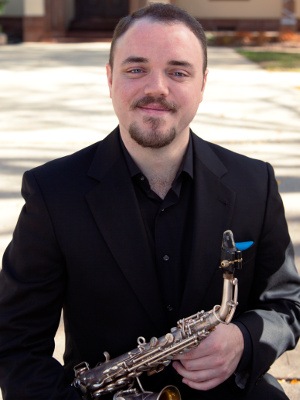 Saxophonist Raymond Kelly, originally from the northeast, is a current Doctor in Musical Arts candidate at Rutgers University. He holds a Master's in Music degree from the Manhattan School of Music and a Bachelor's in Music degree from Oberlin Conservatory, all in saxophone performance. He is currently studying with saxophonist Paul Cohen and has studied with Timothy Ruedeman, James Umble, and Gary Bartz. The past year he won the Rutgers' 2016 Graduate Concerto Competition and performed Ballade for Alto Saxophone and String Orchestra by Frank Martin with the Rutgers Symphony Orchestra. He has performed throughout the United States and abroad with ensembles such as the Ridgefield Symphony Orchestra, The Metro Symphony Orchestra, Locrian Chamber Players, and the New Hudson Saxophone Quartet. He can be heard on the album The Gift of Life by composer and French horn player of the Imani Winds, Jeff Scott. In addition to being an avid performer, Raymond is a busy educator, serving faculty at Long Island University and the Mason Gross Extension Division as well as his own expanding private studio.
Anthony Izzo
Alto
---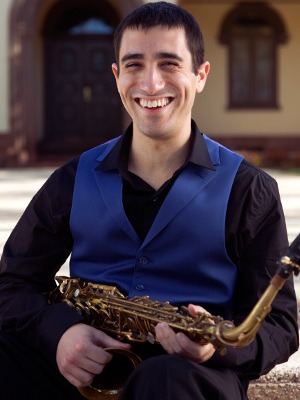 Anthony Izzo received his masters in classical saxophone performance at the Aaron Copland School of Music. He has given world premieres of works by notable composers such as Leo Kraft, Saman Samadi and John Szto. He has performed all over the NYC area and in many venues in Long Island. In addition to performing, Anthony has written many solo and small ensemble works. He has written concert music, animation music and video game music. At ACSM, he was the president of the Composers Workshop, a notable group of student composers that hire professional ensembles and soloists to perform their music. Anthony studied saxophone with Dr. Paul Cohen and composition with Mikael Karlsson and John Wykoff. He is currently an elementary school music teacher in Maspeth, Queens and teaches grades K – 2.
Ryan Mantell
Tenor
---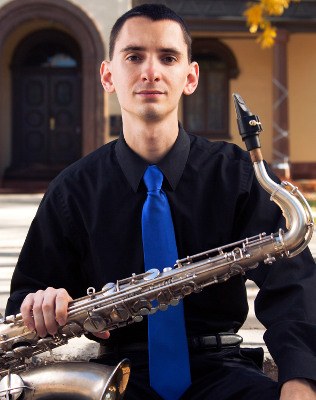 Ryan Mantell is a New Jersey based saxophonist and teacher. He has taught instrumental music in New Jersey at all levels K-12, and maintains a private studio of saxophone students as well. He is an active performer in New Jersey and New York, playing saxophone regularly for the New Jersey Wind Symphony, the Megalopolis Saxophone Orchestra, and the Hudson Valley Saxophone Orchestra. Ryan is the founder and director of the North Jersey Youth Saxophone Ensemble, an initiative to bring a unique chamber music experience to high school age saxophone students in northern New Jersey. Ryan earned a Master of Music degree in saxophone performance from Rutgers University, as well as a Bachelor of Music in Music Education degree with Performance Honors from Syracuse University.
Josh Lang
Baritone
---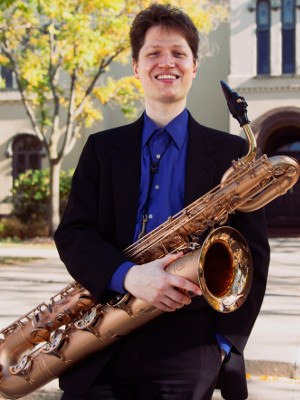 Josh Lang is a saxophonist who lives in Brooklyn. He studied under Dr. Jonathan Bergeron at Northern Arizona University and has performed across the country and in Germany and Poland. He's worked with several saxophone quartets, wind ensembles, choirs, and new music groups since moving to New York, and those initial collaborations have transformed into a handful of regular appointments including Cobalt Quartet. Besides those, he occasionally records new pieces with composers from the Manhattan School of Music and New York University.
Josh has also done quite of bit of engraving and arranging. Some notable highlights would include his editions of Zdeněk Lukáš' works for saxophone quartet and his editorial work on a 15-song children's musical, The Grouch and the Love Bug, for which he did more than just arrange and engrave: he also harmonized, orchestrated, and produced backing tracks.